Extra-Curricular Activities
Meridian has a rich variety of extracurricular activities that span the performing arts, academic enrichment, and physical activities and sports. Because all of our activities are open to students in all grades, students can explore different opportunities over time or dive deeply and hone their skills over the years. There are many opportunities for student leadership within our programs: our middle school Model United Nations delegation is taught by expert Meridian high school students and some plays are directed by seniors with considerable theatrical experience. Our student teachers are all mentored by teachers in their efforts. In addition to our extracurricular opportunities, Meridian students are also in Committees. These meet during the school day, and include a variety of options such as Yearbook and Environmental Action. Meridian students have often taken the lead in establishing new extracurriculars and committees with the school providing a teacher/coach and the needed facilities. We love to support students' enthusiasms!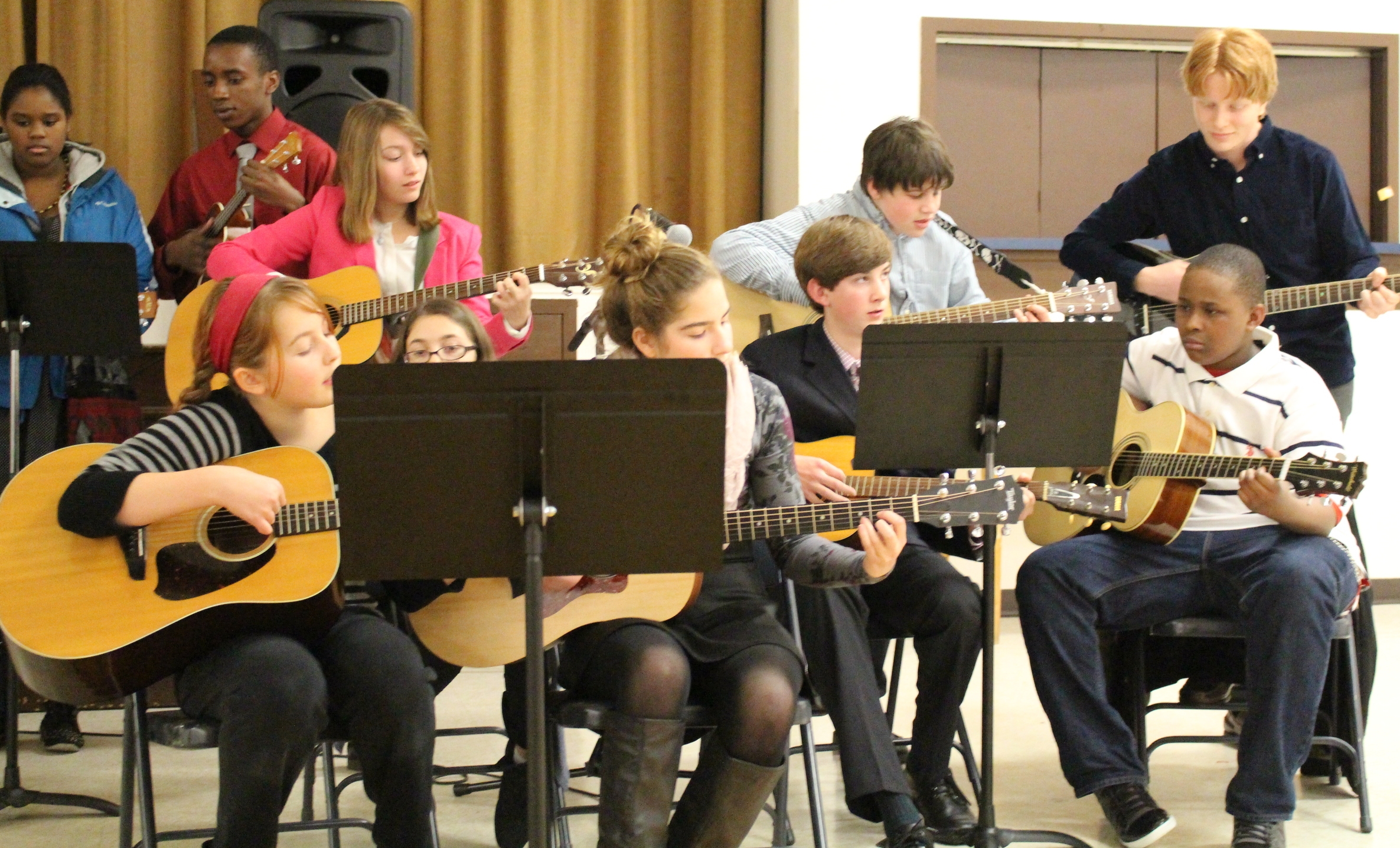 Whether you play an instrument, sing, or both, Meridian's band is the place for you. Led by music teacher Laura Jaye, students meet twice a week to learn and practice songs from a variety of musical genres, including rearranging popular music and preforming student-written music. Want to be in a band, but don't have the experience? Meridian's elective music classes provide instruction in singing, percussion, guitar, ukulele, and more, so students can develop the skills they need to participate. The band regularly performs at Exhibition Evenings and at Music Night. Each year, students can join an intensive, two-day course focusing on a single album, such as Stevie Wonder's Songs in the Key of Life.
This program combines improvisation and the performance of two full-length plays per year. Recent shows include The Servant of Two Masters by Carlo Goldoni, The Crucible by Arthur Miller, A Midsummer Night's Dream by William Shakespeare, and Metamorphoses by Mary Zimmerman, adapted from Ovid. Students interested in theater technical efforts can work on lighting, costumes, and set design.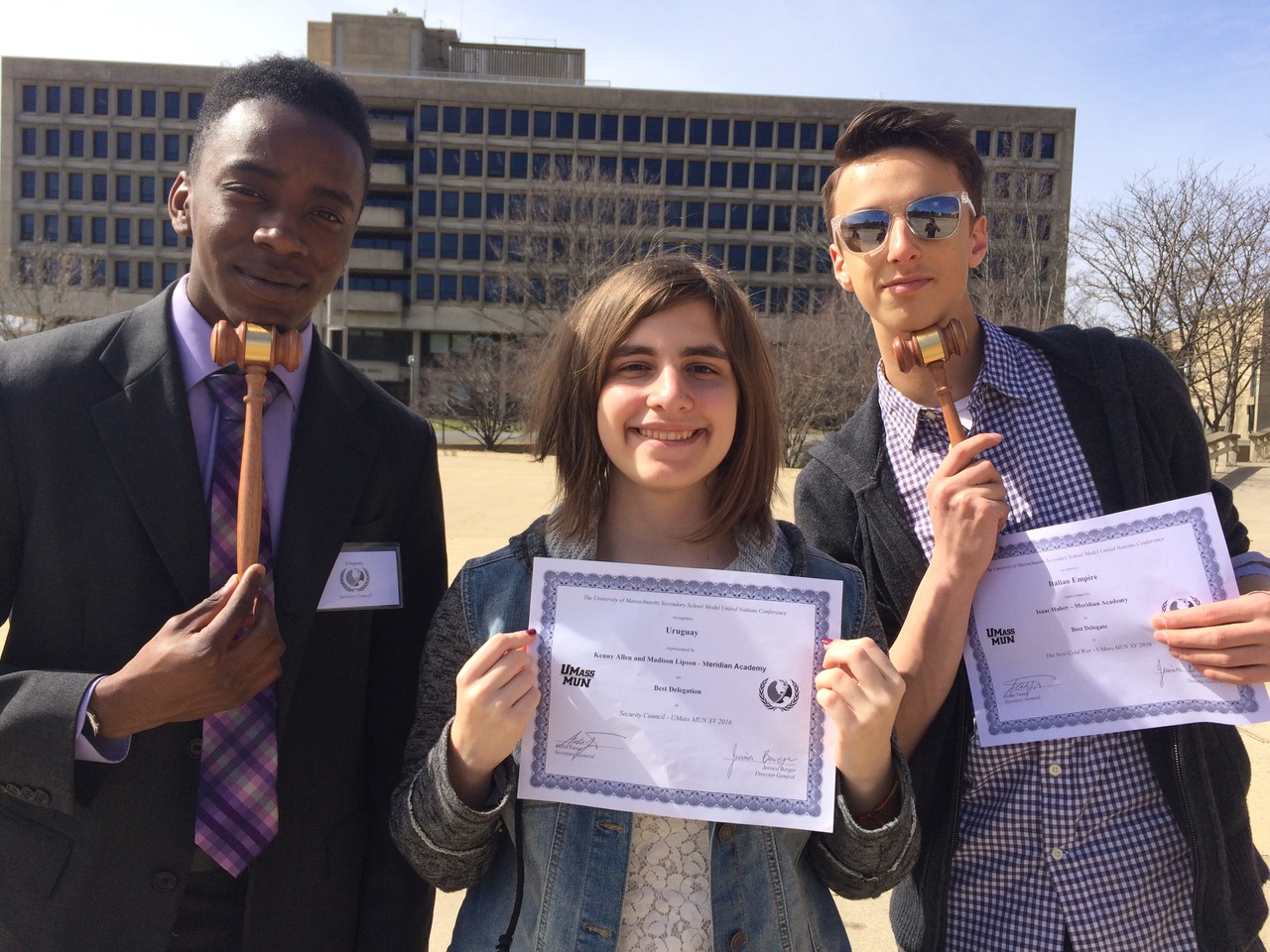 Learn about international politics, history, public speaking, and social justice issues as you represent a country at a simulation of the United Nations while collaborating with and debating students from around the country and the world. Students prepare for and participate in two-day-long model United Nations simulations, including the world's largest Middle School Model United Nations at the U.N. in New York, and the Brown University and UMass-Amherst trips for high school students.
Students travel to the Eliot School in Jamaica Plain. They learn woodworking techniques, including how to use essential hand and power tools, interpret and create a plan, cut stock, and join elements of their project. Students have built folding stools, original lamp designs, and more.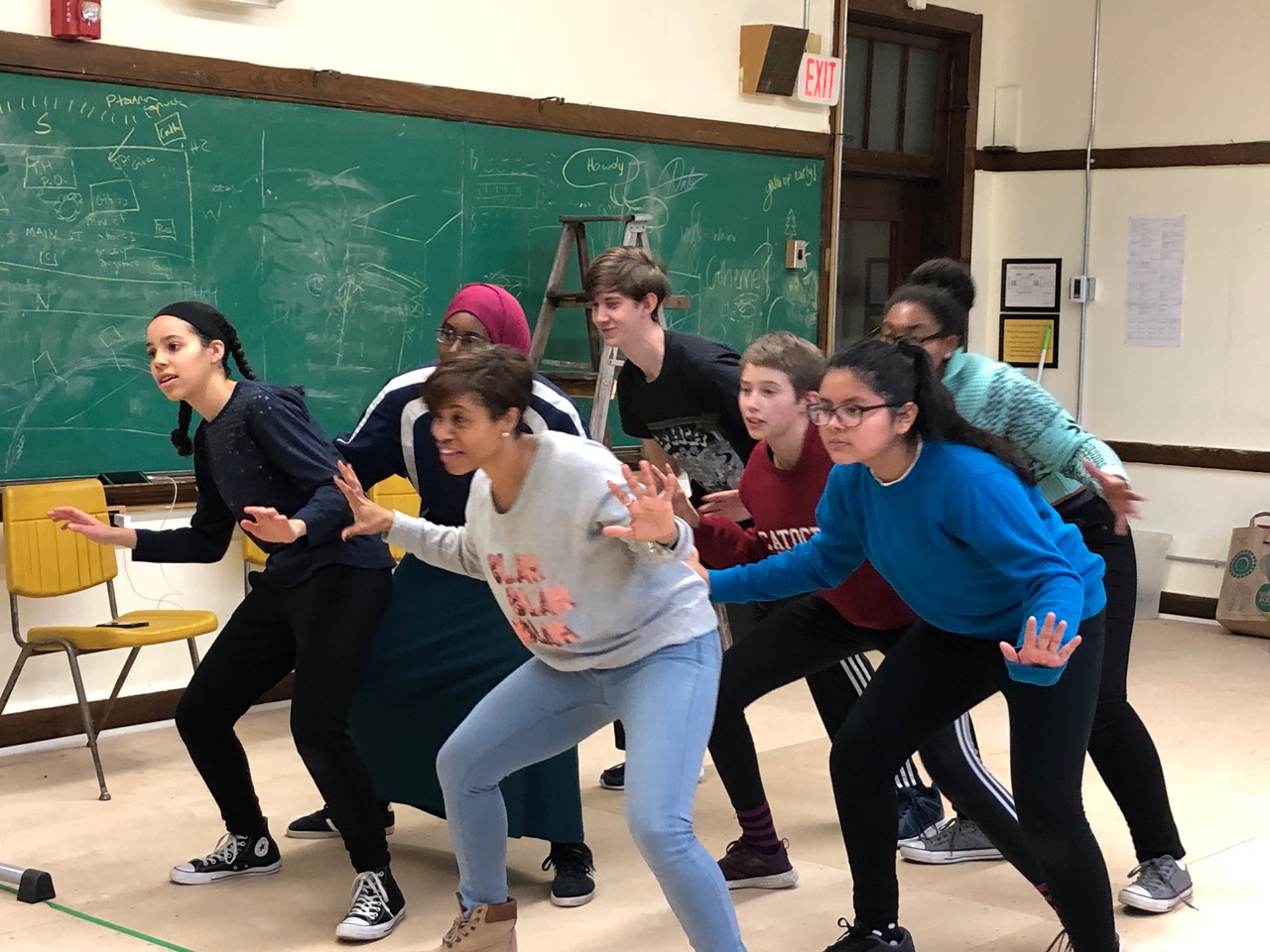 Students learn a variety of dance styles with a focus on hip hop. They perform at Arts Night.
Meridian students participate in a variety of athletic activities which vary depending on student interest. Clubs and teams have included futsal, ultimate frisbee, cross country running, sailing, and rock climbing, Working with a coach, they train under a supportive and encouraging environment where all experience levels are welcome. Students practice collaboration and specific skills for both individual and team challenges. Depending on the activity, teams compete with other schools in the area.
Our rock-climbing team ventures to Rockspot in South Boston for afternoons of top-roping and bouldering. Cultivating bravery, endurance, and strength, students learn to climb under the guidance of advanced climbers from the gym, and they come away with lessons that apply on and off the rock wall.
Can your robot win a Sumo wrestling competition? Can you make a robot that mimics an animal of your choosing? Our robot club develops their engineering and programming skills using the latest Lego Robotics kits as they tackle projects chosen by the group.