Building Community: My First Trip to Camp Becket
By Division 1 student Sky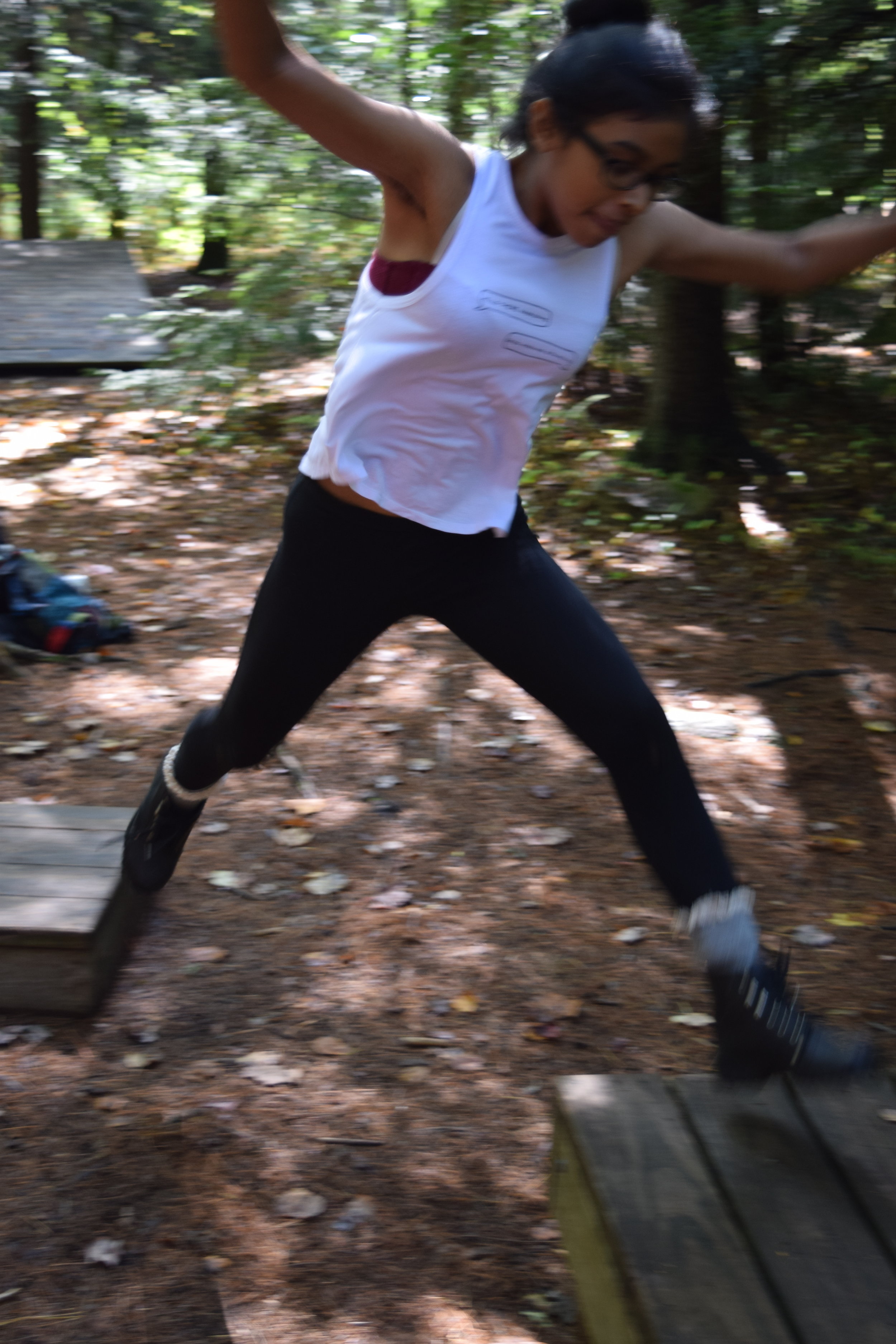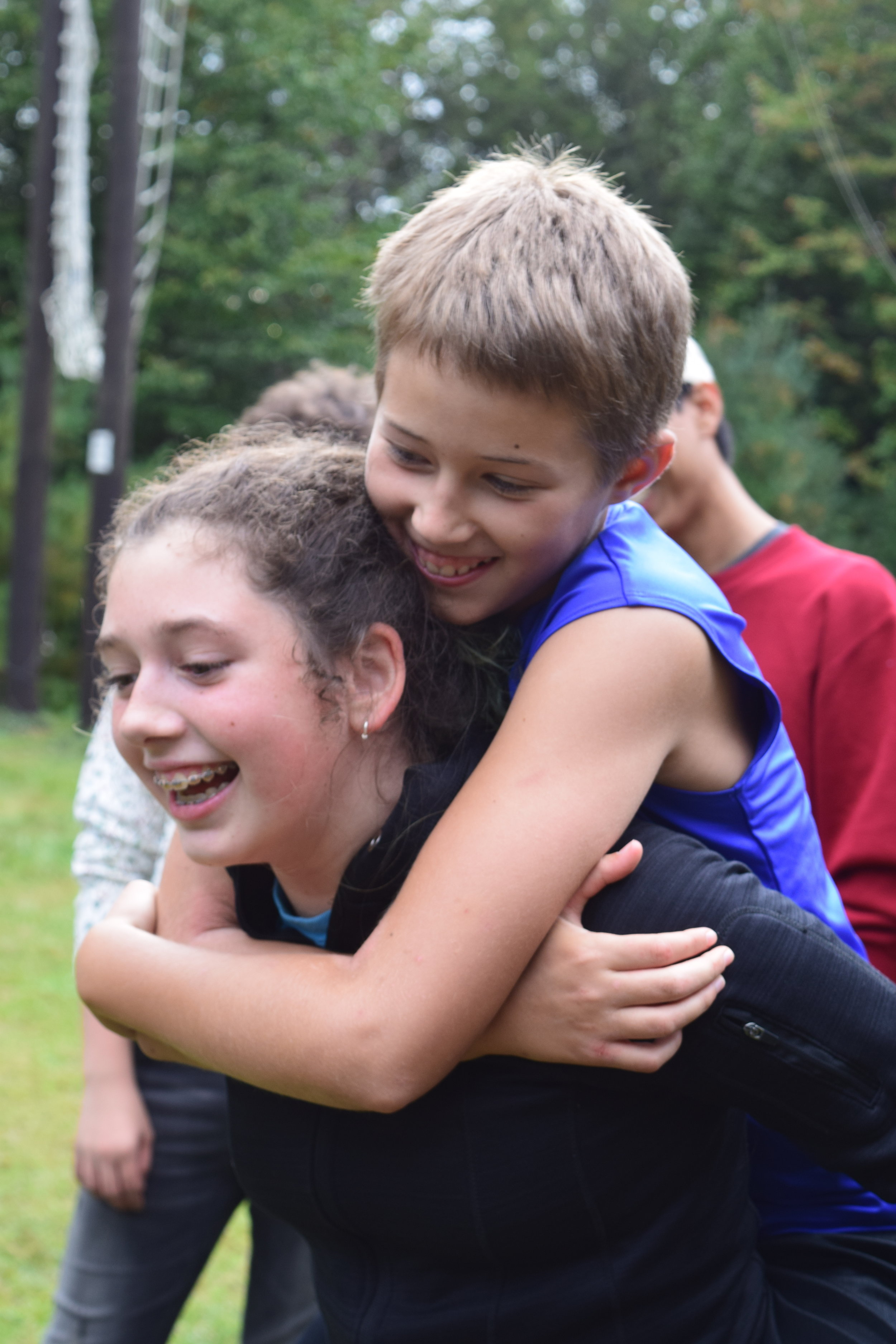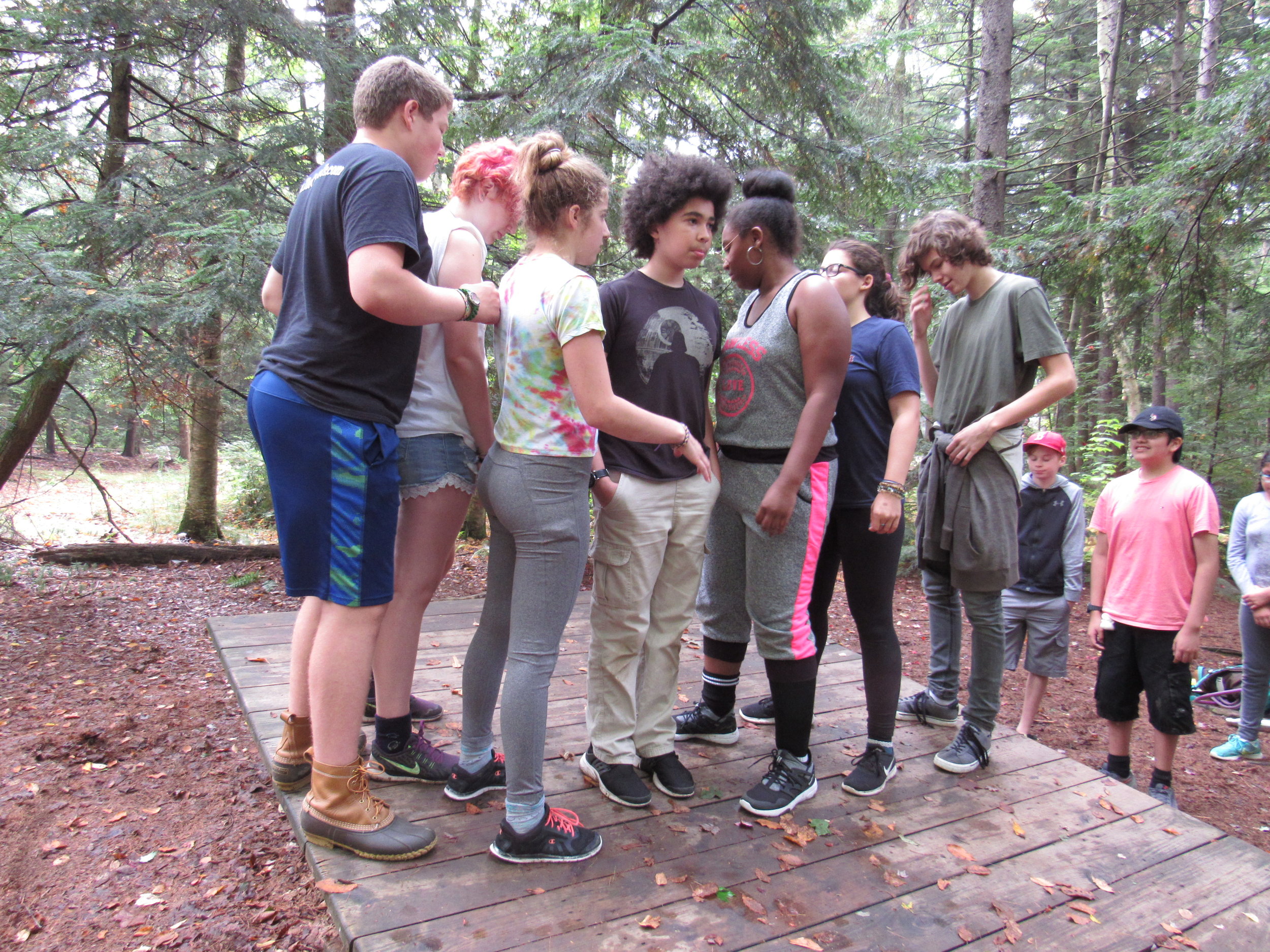 Recently, Meridian took its annual overnight trip to Camp Becket. Our journey began at 5:30am with a three-hour bus ride. Arriving to a misty and chilly morning, we got started by playing games as an entire school and then broke off into small groups to do collaborative activities. Two activities that I really enjoyed were Camouflage and the high ropes course, but it was the high ropes course that proved to be the biggest challenge for me.
To get to the ropes course, we had to hike for quite a long time, and when we finally got there, I thought I was too tired to do it. But our group leader, Ola, convinced me to try. There were two different courses, and I did the second one with my partner Yasein. The course looked like a huge ladder, with rungs made out of planks of wood and each one about three feet apart in height. They were connected with a long loose rope on each side, and if you pushed two planks out in opposite directions until the ropes were tight, they were about three feet apart in width. You and your partner had to climb to the top. Of course we had harnesses with rope which the people working there held onto, so that there was no chance of falling, but I was still terrified.
Eventually, Yasein and I worked out a system: I would hold the next plank out so that it was about three feet away. Then Yasein would hold onto the plank above his head and swing onto the plank I was holding and hoist himself up. He would then do the same thing I had done so I could (clumsily, it felt like) pull myself onto the plank. We soon made our way up the course, going at a steady pace. We had to stop before we got to the top because we ran out of time, but we made it far enough to touch the final plank.
The view from up there was fantastic, but looking down was very scary. I very proud of myself because at the beginning I was so scared I thought I might not do it. I didn't want to come back down because it was so nice up there, and I was scared of letting go so they could lower me down. But I finally did, and it was a very pleasant descent.
That evening the whole school gathered around a campfire and made s'mores. We sang songs, like "Believer" by Imagine Dragons, with students on the ukulele and Jon, my MST teacher, on the fiddle. As a new student, singing "Believer" made me feel connected to the community and I'm excited to go back to Becket next year!