Spirit Week: A Fun, Competitive, and Entertaining Time for All!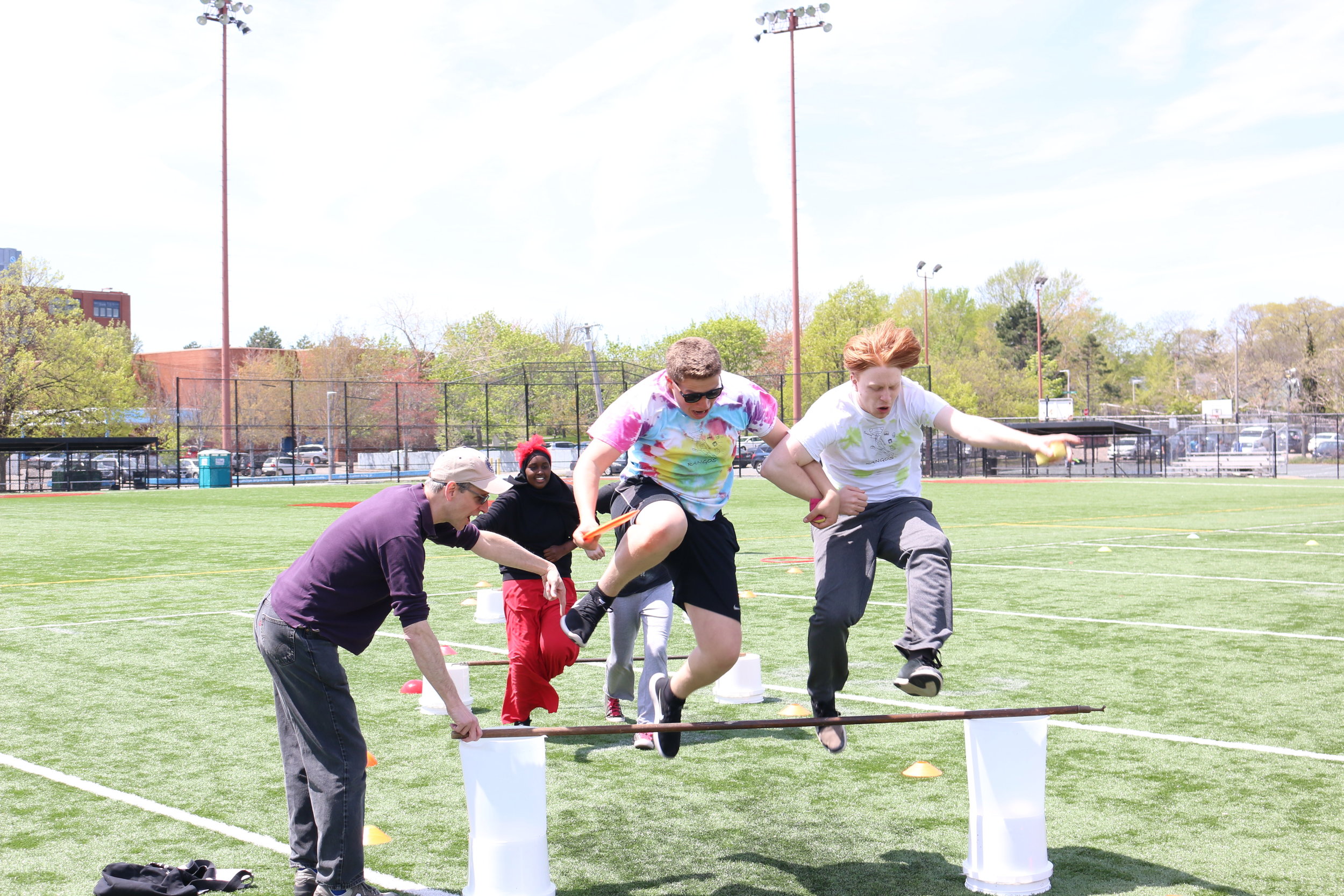 By Division I Media & Journalism reporter Zayna
For five days each year, Meridian celebrates what we call "Spirit Week." For the first four days of the week, everyone dresses up in a different theme each day. This year, the themes were Evil Doppelgänger, Monochromatic, Dress Like a Meridianite, and Twins and Triplets. On Evil Doppelgänger day, students and teachers dressed like nefarious version of themselves. They wore black, chokers, make-up, wigs, fishnet tights, and more! On Monochromatic Day, we each wear only one color, and get bonus points for socks and shoes. On Dress Like a Meridianite Day, each person dresses like another person in the Meridian community. On Twins and Triplets Day, people work in pairs or trios to dress identically.
Following these costumed days, the competition gets serious at Field Day, which includes games like soccer, tug-of-war, and obstacle courses. That takes up about half the day, and then we eat foods like watermelon, crackers, Goldfish, pretzels, cookies, and juice. Finally, Josh buys everyone ice cream from an ice cream truck.
Teams are split up by Community Groups, multi-age groups that students stay in for their whole time at Meridian. Community Groups get points for dressing up and then for every game they win on Field Day. The team who wins gets a trophy, a 3-D printed Cuttlefish, which is the Meridian mascot.
This year, the all-school winners were The Rangos, and their victory gave the group much to reflect upon. "Over the centuries-long history of Spirit Week, the Rangos have seen many triumphs and challenges," said Nathan, The Rangos leader. "From our early days of group formation through our steady First Friday Food showing, the Rangos have proven time and time again that we are a powerful force at Meridian. Although winning the Cuttlefish Cup on Field Day was quite an achievement, we refuse to be defined by this moment and will continue to raise the bar for what it means to be a Community Group at Meridian."
Challenge accepted, Rangos!