A Worthwhile Challenge: Division III Produces "Twelfth Night"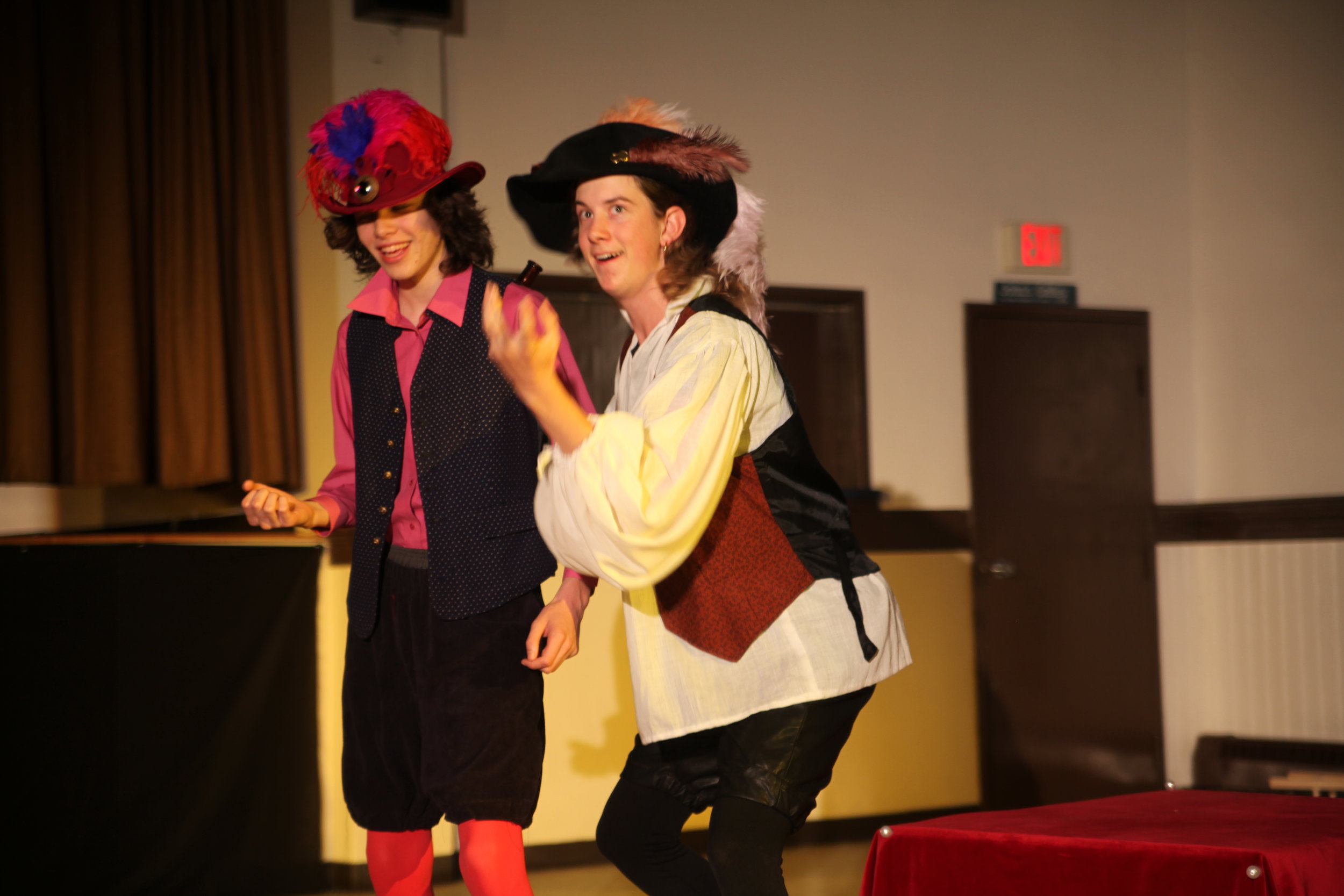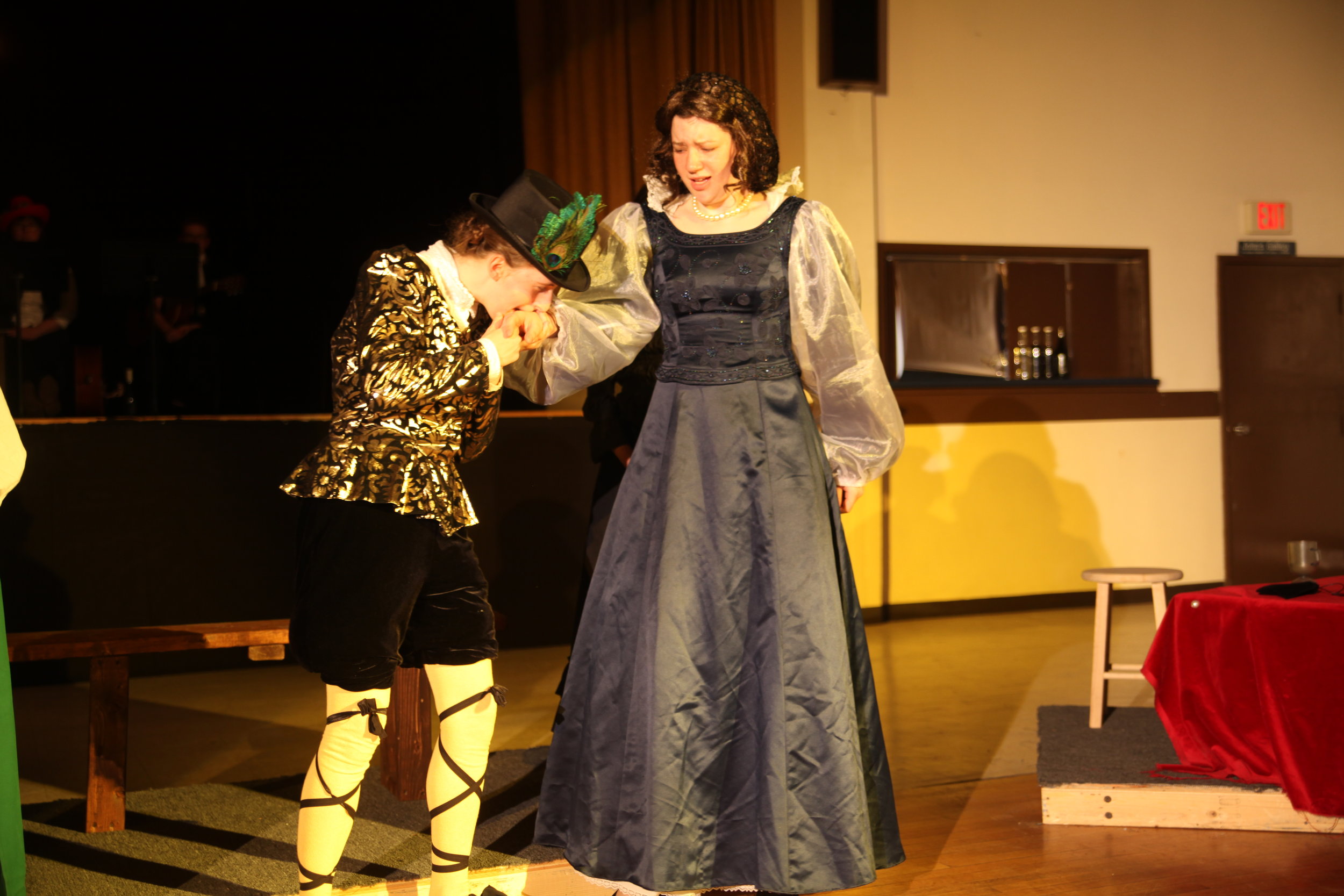 By Division I Media & Journalism reporter Luca
Throughout the school year, Division III Humanities students explored the art of storytelling. Because Shakespeare is one of the greats, students spent the final trimester memorizing, rehearsing, and designing one of his greatest and most famous plays, Twelfth Night. Emmanuel, a senior who co-directed the production with Humanities teacher Kevin, said of the production, "It's been a wonderful experience. Everyone's pretty good at staying on-top of things, even when there is a little bit of stress."
Nadia, a 9th grader who's playing Viola, speaks fondly of Emmanuel's support: "Without the spicy comments from Emmanuel and all of their help, I don't know if the show would even be running." While Twelfth Night is a beautiful show and fun to perform, the performers acknowledged that memorizing the older style of English can be very challenging. As 9th grader Tempest, who plays Olivia, explained, "It's really cool to perform, but the language is a lot harder than [the modern plays we often do]." Following months of preparation, the performance was held June 9th in the Parish Hall. Click through the pictures avicw to see the fruits of the students' labor!