A Well-Deserved Summer: Juniors Complete Yearlong Projects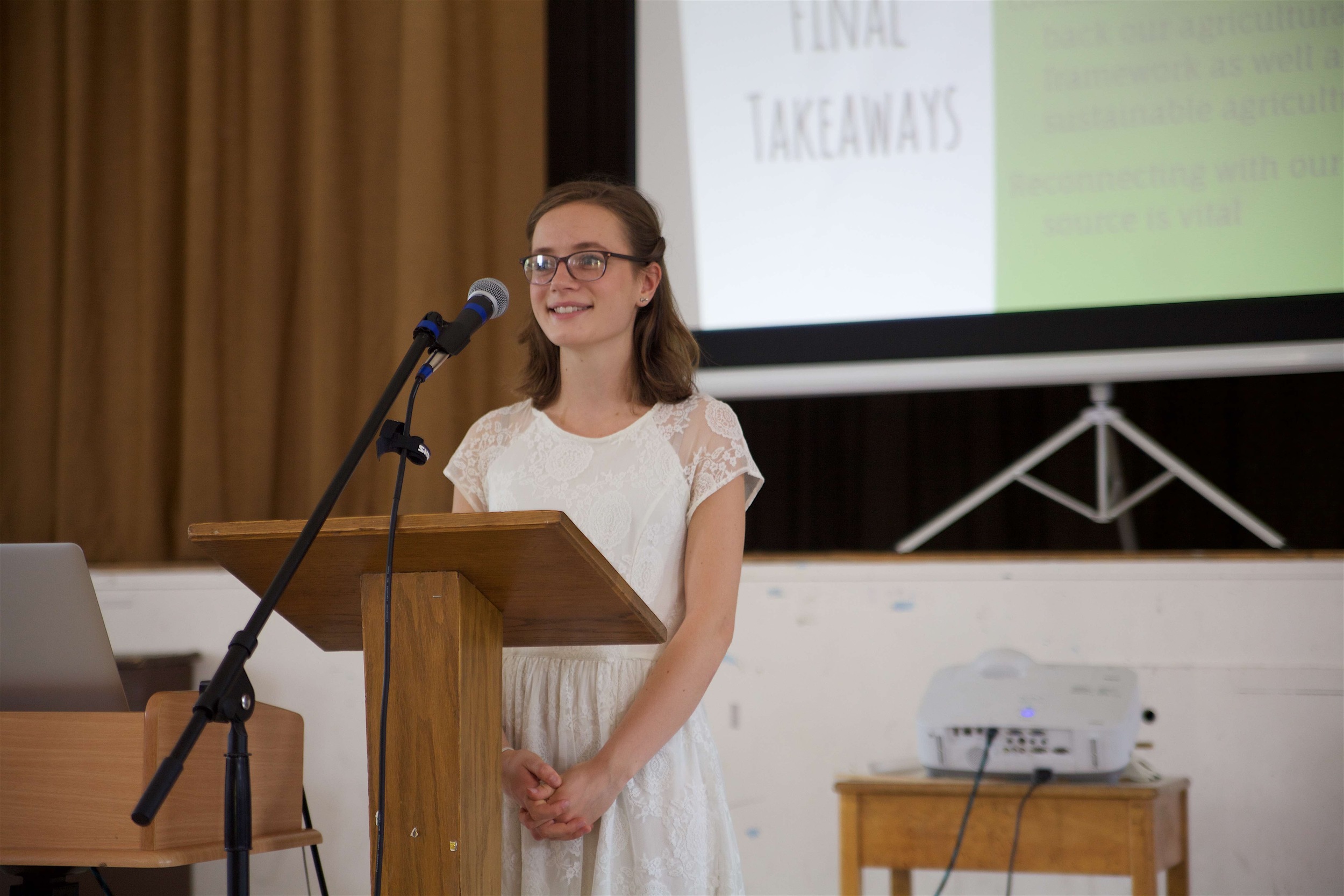 By 11th grader Tati
Although the start of June is often a reminder of summer's approach and lazier days, these calm images were not in the minds of the Meridian junior class as June 1st rolled around. Instead, we headed over to the Parish Hall at 8:30am and nervously milled around as we waited for our audience to trickle in.
That morning, half of us were going to present the findings of our Junior year Research Projects, or JRPS.
This is the largest undertaking we do at Meridian. We chose our topics way back in September, working our way through extensive academic research, writing a 20+ page literature review, and finally a large-scale project in the medium of our choice.
Despite the fact that we had spent almost every weekday (and even some weekends) working in the same room, most of us didn't really know the full extent of each other's projects. We could sum it up into one word, sure. For example, my topic was sustainable agriculture and the methods in which to promote it, but to most of the other juniors it was just "farming." Because we had only this surface understanding of each other's work, by the time we actually saw our classmates' projects, we were all amazed to say the least. Within the span of three hours, we learned about why we love for horror movies, the consequences of intertwining revenue with sport, and the differences between loneliness and being alone, just to name a few.
The varying mediums of the juniors' final projects were equally outstanding. Students created short films, children's books, radio podcasts, documentaries, magazines, and -- like me -- long-form articles. Each project was beautifully put together and distinct.
By the end of that morning, I couldn't wait for the second half of the juniors to present on June 3rd. This may have been the most rigorous project we do at Meridian, but it's also the largest payoff. I'm glad summer is here, particularly because it feels so well deserved; I've accomplished more than I ever have before.